Vandals Target Graves at Bethlehem Cemetery: Cops
Police say it happened at the St. Michael's Cemetery on East 4th Street.
By David Chang
|  Sunday, Jan 13, 2013  |  Updated 5:08 PM EST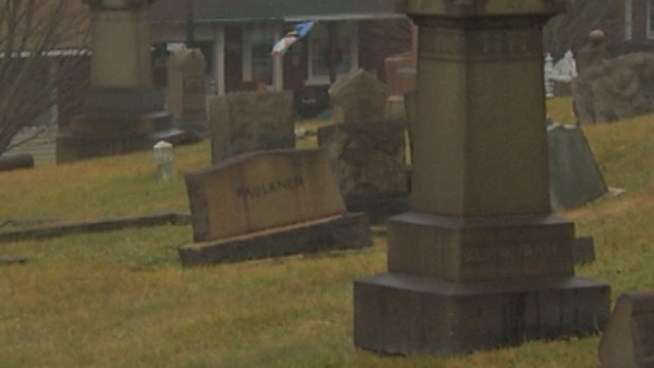 Another instance of vandalism. These acts do not have to go unnoticed. I ask every person who lives next to a cemetery to be vigilant and contact the owners when something strikes you as odd. As the director of a cemetery that sits in the middle of a residential neighborhood, I am more than will to take phone calls from concerned neighbors, at any time of the day or night. One of those calls, one day, is going to save a great deal of aggravation.